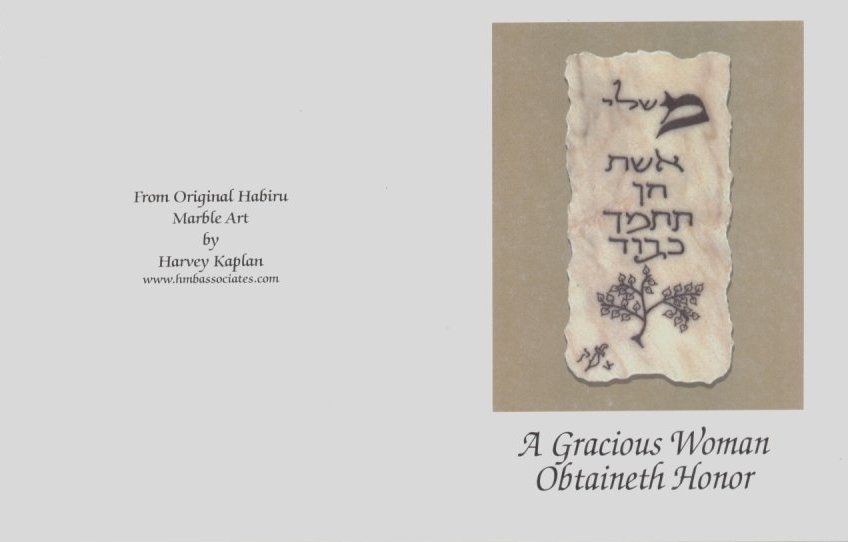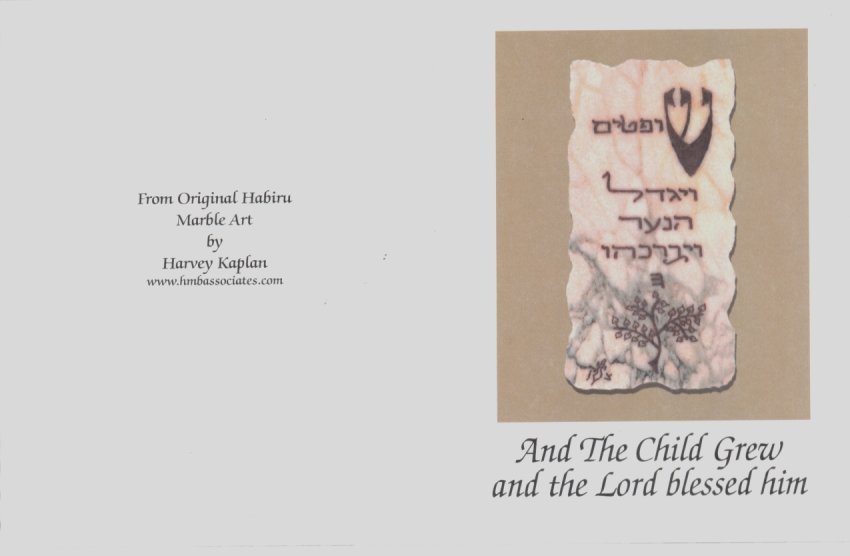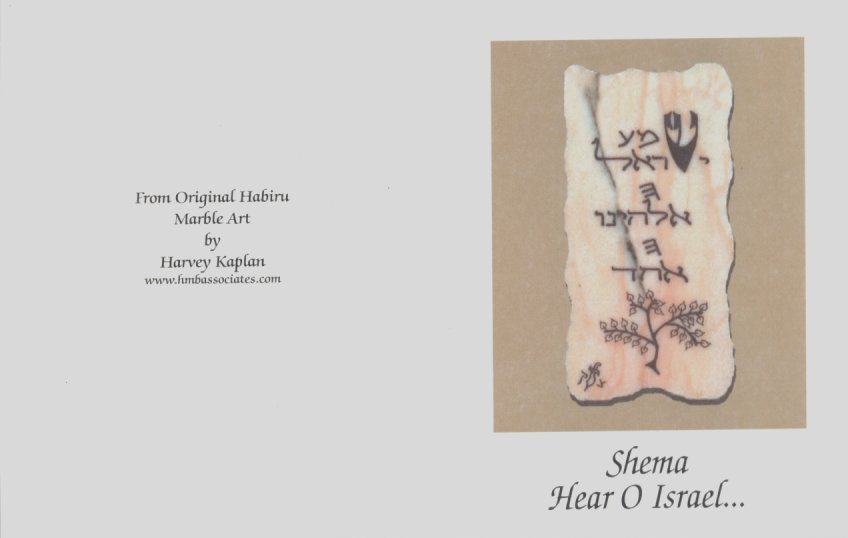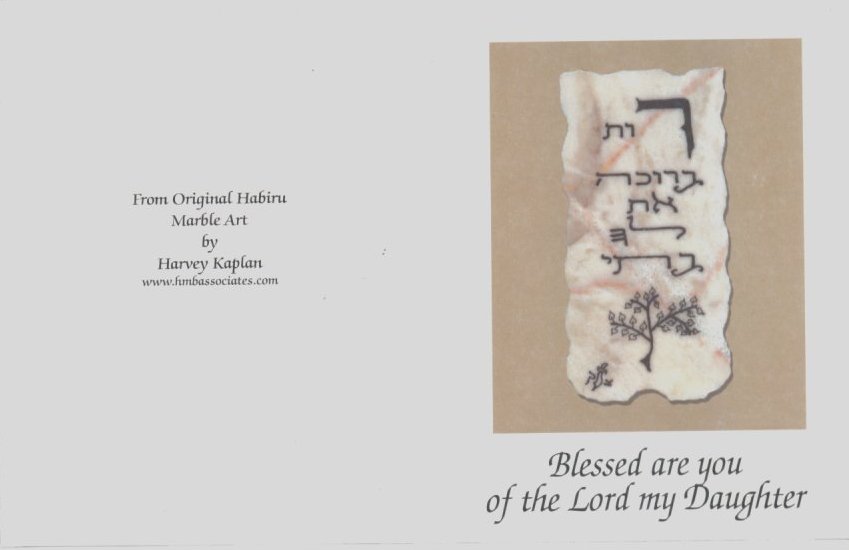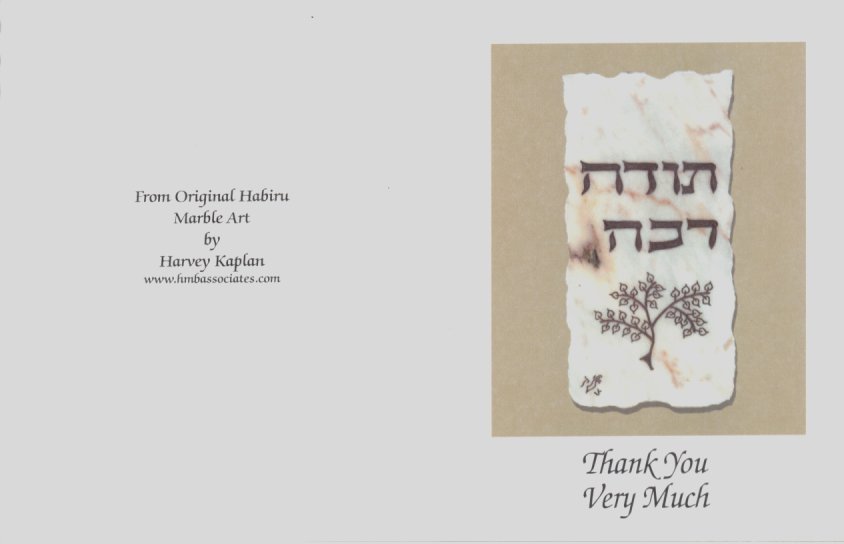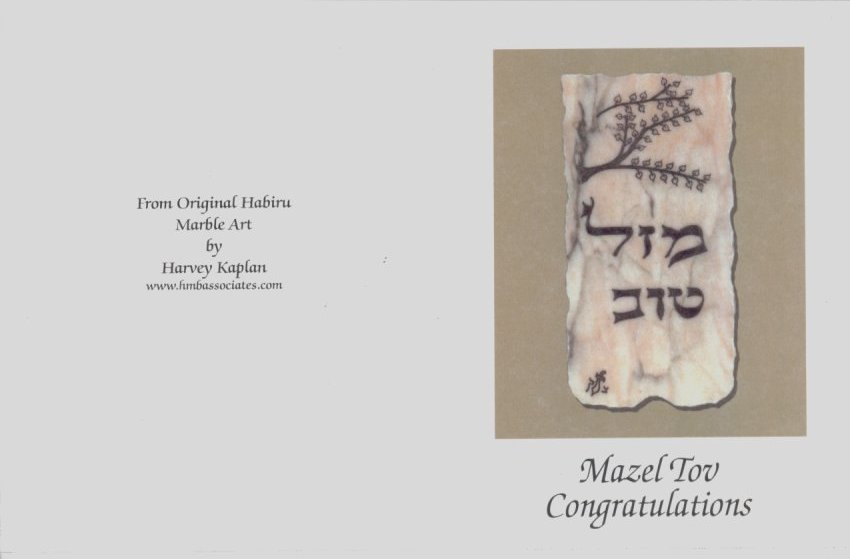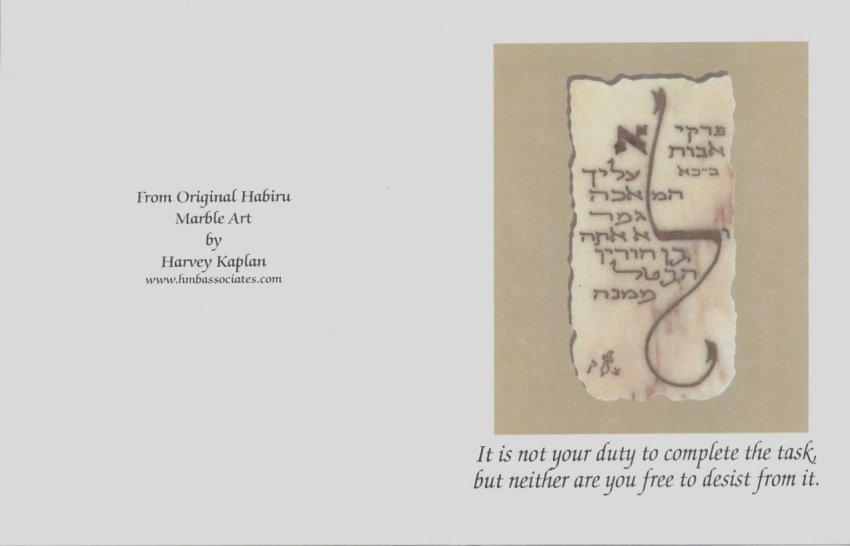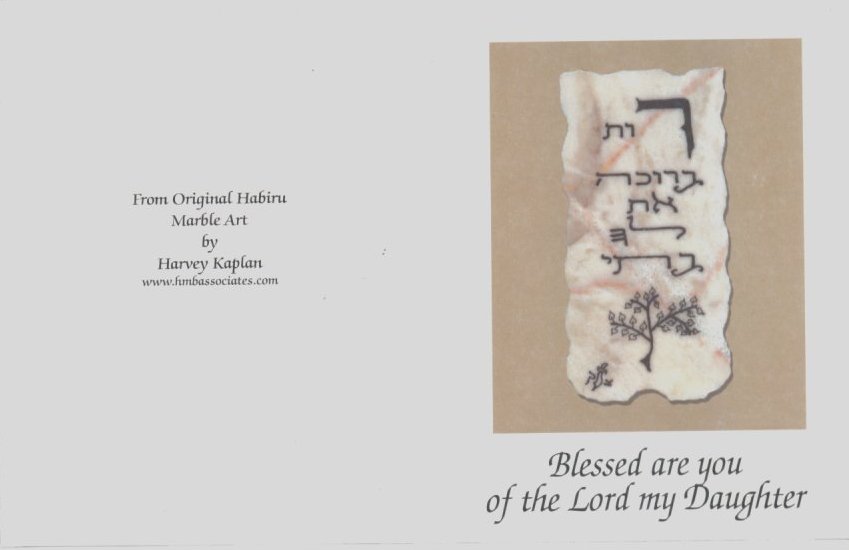 Greet your friends on the holidays or at any other time with one of the above unique greeting cards by internationally-known artist Harvey Kaplan ("Habiru")!

The cards, made from 8-1/2" x 5-1/2" quality white card-stock, are sent flat as shown to facilitate shipping; and are ready for folding and writing of your message on the two blank (now inside) pages.

Each card contains a high-quality photograph of one of Habiru's original marble art pieces together with that piece's associated translation/descriptive-phrase.

When ordering, please reference the desired greeting card(s) using the following "short-hand":

* "Gracious Woman"
* "Child Grew"
* "Shema Yisroel"
* "Blessed Daughter"
* "Thank You"
* "Mazel Tov"
* "Complete The Task"

People of diverse religions and origins have had the pleasure and good-fortune of enjoying and collecting Habiru's works through art shows and exhibits. We are especially happy to now offer you this same opportunity through the Internet medium!

PRICE (By-the-card; and/or Less than Dozen Multiples): $3.00 per card

PRICE (1 or 2 Dozen Cards): $33.00 per even-dozen cards

PRICE (3 or 4 Dozen Cards): $30.00 per even-dozen cards

PRICE (in Higher Quantities): Please contact us.

(Postage/Handling will be Based on the Total Number of Cards Ordered.) .

WE ACCEPT PAYPAL, PERSONAL CHECK (10 DAYS TO CLEAR), CASHIER CHECK OR MONEY ORDER


AND WE SHIP ITEM IMMEDIATELY UPON RECEIVING VERIFIED PAYMENT.


CHECK-MAILING INFO AND/OR INQUIRY ANSWERS
WILL BE PROVIDED PURSUANT TO YOUR E-MAIL/FEEDBACK-FORM.