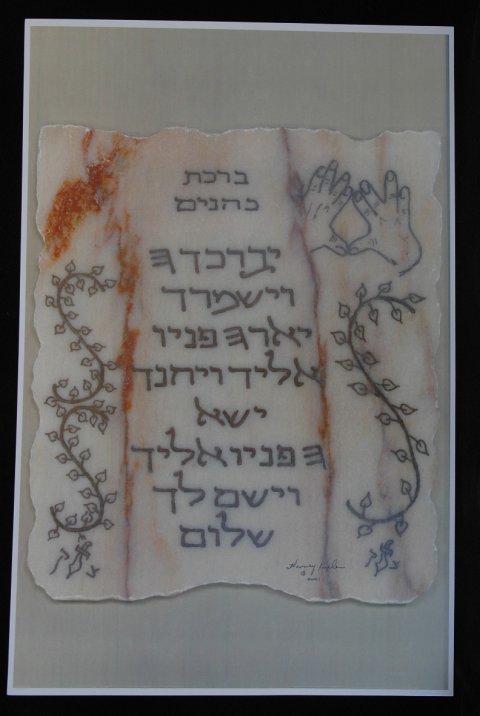 This is an 11" x 17" poster by internationally-known artist Harvey Kaplan ("Habiru").

Habiru specializes in ancient Hebrew and Phoenician biblical aphorisms hand carved on marble; and this particular item is a photographically made poster of his beautiful marble plaque carrying the famous Priestly Blessing: "May The Lord Bless You and Keep You...May The Lord Cause His Countenance to Shine Upon You...May the Lord Lift His Eyes Upon You and Give You Peace!"

People of diverse religions and origins have had the pleasure and good-fortune of enjoying and collecting Habiru's works through art shows and exhibits. We are especially happy to now offer you this same opportunity through the Internet medium!

PRICE: $29.95 (Plus Shipping) .

WE ACCEPT PAYPAL, PERSONAL CHECK (10 DAYS TO CLEAR), CASHIER CHECK OR MONEY ORDER


AND WE SHIP ITEM IMMEDIATELY UPON RECEIVING VERIFIED PAYMENT.


CHECK-MAILING INFO AND/OR INQUIRY ANSWERS
WILL BE PROVIDED PURSUANT TO YOUR E-MAIL/FEEDBACK-FORM.