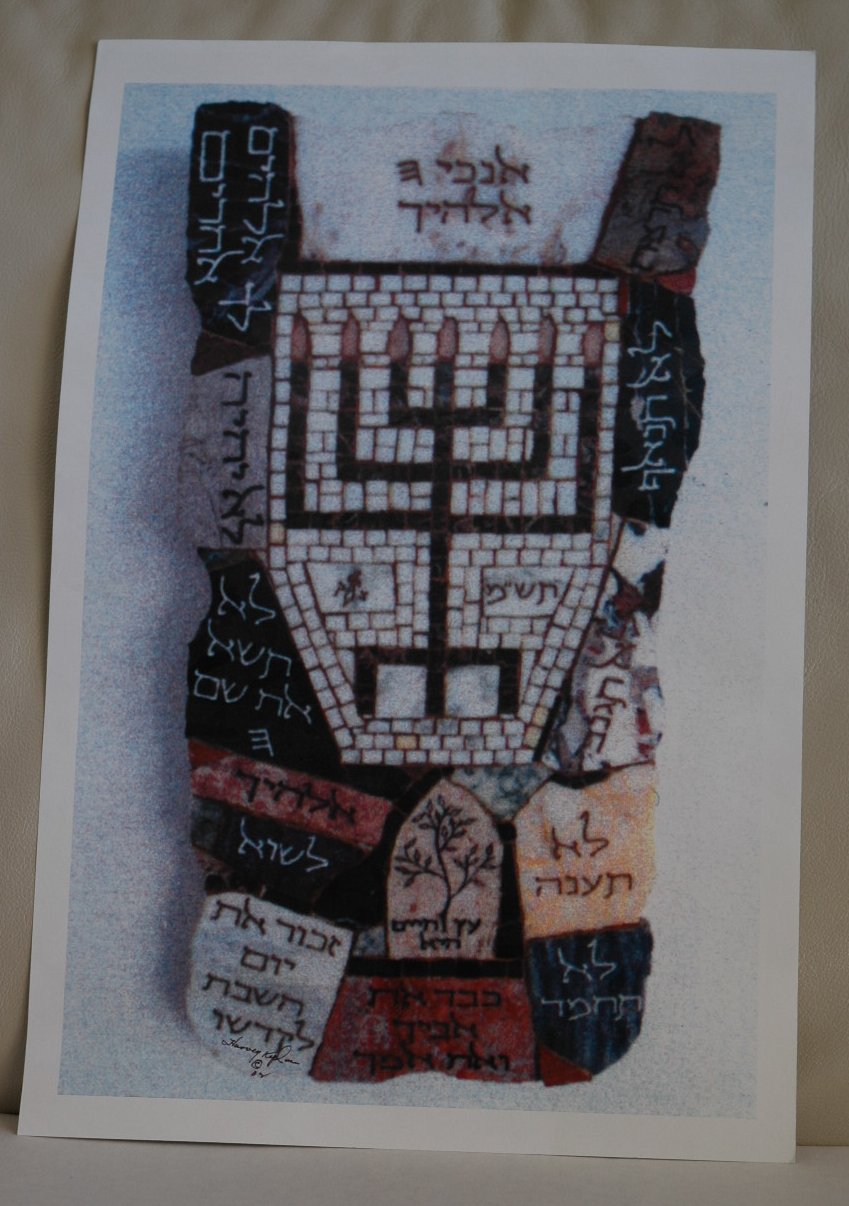 This is an 11" x 17" poster by internationally-known artist Harvey Kaplan ("Habiru").

Habiru specializes in ancient Hebrew and Phoenician biblical aphorisms hand carved on marble; and this particular item is a photographically made poster of his beautiful marble mosaic plaque entitled: "Ten Commandments".

People of diverse religions and origins have had the pleasure and good-fortune of enjoying and collecting Habiru's works through art shows and exhibits. We are especially happy to now offer you this same opportunity through the Internet medium!

PRICE: $29.95 (Plus Shipping) .

WE ACCEPT PAYPAL, PERSONAL CHECK (10 DAYS TO CLEAR), CASHIER CHECK OR MONEY ORDER


AND WE SHIP ITEM IMMEDIATELY UPON RECEIVING VERIFIED PAYMENT.


CHECK-MAILING INFO AND/OR INQUIRY ANSWERS
WILL BE PROVIDED PURSUANT TO YOUR E-MAIL/FEEDBACK-FORM.